Insfin's management team have many years of experience in multiple aspects of financial services both in Australia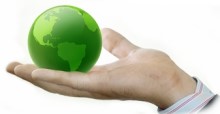 and offshore. Our experience encapsulates IT, product development, training and distribution. Leveraging on our wealth of experience Insfin is now preparing to enter the global marketplace.
Wally Ripper
Managing Director, Wally Ripper, brings over 30 years of experience in Information Technology and financial services distribution along with considerable business and entrepreneurial skills to Insfin. Wally has successfully established several businesses including Zena Financial Services which went on to be purchased by Lend Lease and ultimately bought by National Bank and renamed Apogee Financial Planning. Wally also pioneered one of Australia's leading Life Insurance portal Insurance Watch providing information, quotes, online application and reviews for major life insurers in Australia. Insfin was awarded a COMET grant to commercialise its web portal technology for the motor finance industry. Insfin subsequently won contracts to supply its technology to IAG's subsidiary Swann Insurance, Honda Australia, GMAC, Ford Direct and Toyota Financial Services and Aioi Insurance. Insfin delivered substantial productivity and financial benefits to these companies and their dealership networks providing innovative state of the art web portals. Insfin was also successful in obtaining a patent for its technology which enables different business processes to be seamlessly glued together.
Wally was selected by the Victorian Government to attend a Venture Capital Access course (VCAP) at the University of California Berkley designed to assist Australian businesses to Internationalise their products.
Following the VCAP experience, Wally was able to create new opportunites for Insfin offshore including consulting services for The World Bank – IFC. In this role Insfin has consulted to various organizations in developing countries world wide including China.
Insfin was also awarded a place on the Whole of Victorian Government eServices Purchasing Panel in 2007.
Wally's team has been working on a new leading edge biometric eKYC solutions to increase the reach of services online and integration with physical Biometric access devices.
In 2014, Wally accepted a board position and became a director of the Mortgage and Finance Association of Singapore (MFAS). In this role, he will be helping the board with their strategy to improve education and compliance in the mortgage and finance industry throughout Asia.
Wayne Lotherington
Marketing Director, Wayne Lotherington Wayne is an experienced communications professional who has developed his skills over many years in education and advertising in Australia and Asia. As a skilled facilitator, a published author and speaker, businesses all over the world have benefited from his energetic and creative approach.
Wayne holds degrees in Economics, Education, an MBA and a PhD in business creativity.
Tony Lythgoe
Board Adviser, Tony Lythgoe with almost 30 years of working across more than 80 countries on credit reporting and credit related issues, he has given an almost unique perspective on the credit industry, its challenges and trends. As a prolific public speaker for many years, Tony has used the insights gained from his extensive business travel to become a thought leader in the industry. In a previous role including the Global Head, Credit Reporting and Secured Transactions for the World Bank/IFC, Tony was responsible for a portfolio of approximately 120 projects in 80 countries delivering advisory services to stakeholders in technology applications, credit reporting and the secured transactions industry.
Mike Donnelly
Board Adviser, Mike Donnelly was a national board director of the National Insurance Brokers Association (NIBA) for 15 years and on completion of his final term in 2008 he was recognised by NIBA with a Certificate of Commendation acknowledging his valued contribution and commitment to the betterment of the insurance broking profession.
Mike was also recognised by NIBA in 1994 as SA Qualified Practising Insurance Broker of the year and more recently in 2005 with the prestigious Lex McKeown trophy awarded to him for his professionalism and service to the broking profession.
Prior to his national board appointment, Mike was a SA NIBA committee member for 8 years including 3 years as chair of that committee.