Razar™ Software pioneered life insurance comparison software "Razar Compare" in 2000. This was a real innovation in the days of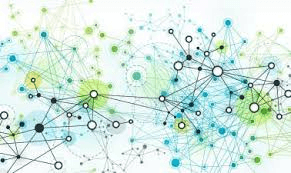 tied life insurance agents.
Razar™ also became the first online life insurance comparator signing content agreements with many leading websites including OzEmail, Ninemsn and other online providers.
As the life insurance landscape has continued to change, Razar™ has accurately maintained insurer product details since 2000. We support risk specialists Australia wide while also helping life insurers increase their product reach without costs incurred by other distribution methods.
In 2015, Razar™ was integrated into Insfin, to continue improving and maintaining the research and software and enhancing Insfin's financial service offerings.
Life insurers currently supporting Razar™ include:
AIA
BT
Clearview
Integrity
Metlife
MLC
NEOS
OnePath
TAL
Zurich
Razar's™ software has remained popular with advisers because we continue to provide a very fast desktop software product where others have moved totally online. Nothing worse than doing quotes in front of clients and the internet doesn't work or is slow. Features of the Razar™ life insurance comparator include:
the ability to run Term & TPD, Trauma and Income Protection quotes simultaneously for the same client with one click of the mouse
a summary screen which displays the selected products and sums the premiums across different product types
the ability to save clients into a database and recall quotes for each client, including name, address, contact details and notes
no limit to the number of products which can be selected to compare
simple point and click selection of products
reports can be saved to Adobe PDF format for quick emailing
quick search a large list of occupations
see company occupation categories with a single click
instantly sort premiums using a number of criteria
timely online updating as the companies change their information
For further formation please email: