Insfin's secure online platform fully integrates financial services products with Biometric security into one seamless sales process which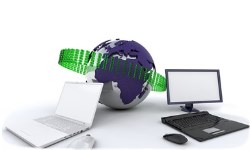 has been awarded an Australia patent. The platform is extremely flexible and allows for the packaging of life insurance, general insurance and finance into scheme or campaigns to leverage on significant cross selling opportunities.
  Finance modules
Motor Vehicle Loans
Hire Purchase
Finance Lease
Novated Lease
Personal Loans
Credit Cards
  General insurance modules
Motor Vehicle Comprehensive
Motor Cycle Comprehensive
Motor GAP Cover
Motor Warranty Insurance
Road Side Assistance
Payment Protection Insurance
Home and Contents
Small Business Package
  Life insurance modules
Term life
Total and Permanent Disability
Trauma or Critical Illness
Income Protection
  Online Payment module for
Visa
Mastercard
American Express
JBL
Paypal
  Mobile rugged biometric registration and authentication device
Fast enrolment and verification
Works with wet and dirty hands
More secure than finger prints
Cloud management
Synchronises to physical access devices
Cairns in Queensland Australia has a large fleet of tour ships taking people out to the Barrier Reef several times a day.
Recent trials used our PulseSafe rugged mobile authentication device to track passenger movements on and off some of these ships.  The intention when rolled out is to eliminate the possibility of leaving someone behind which has happened in the past.
The PulseSafe Biometric scanner was developed, designed and manufactured in-house by Insfin.